Note: To learn more about how to create a shipping zone, read the following article: Setting up shipping zones
1. Go to WooCommerce > Settings > Shipping tab > Shipping zone name
2. Click the Add shipping method button. (3)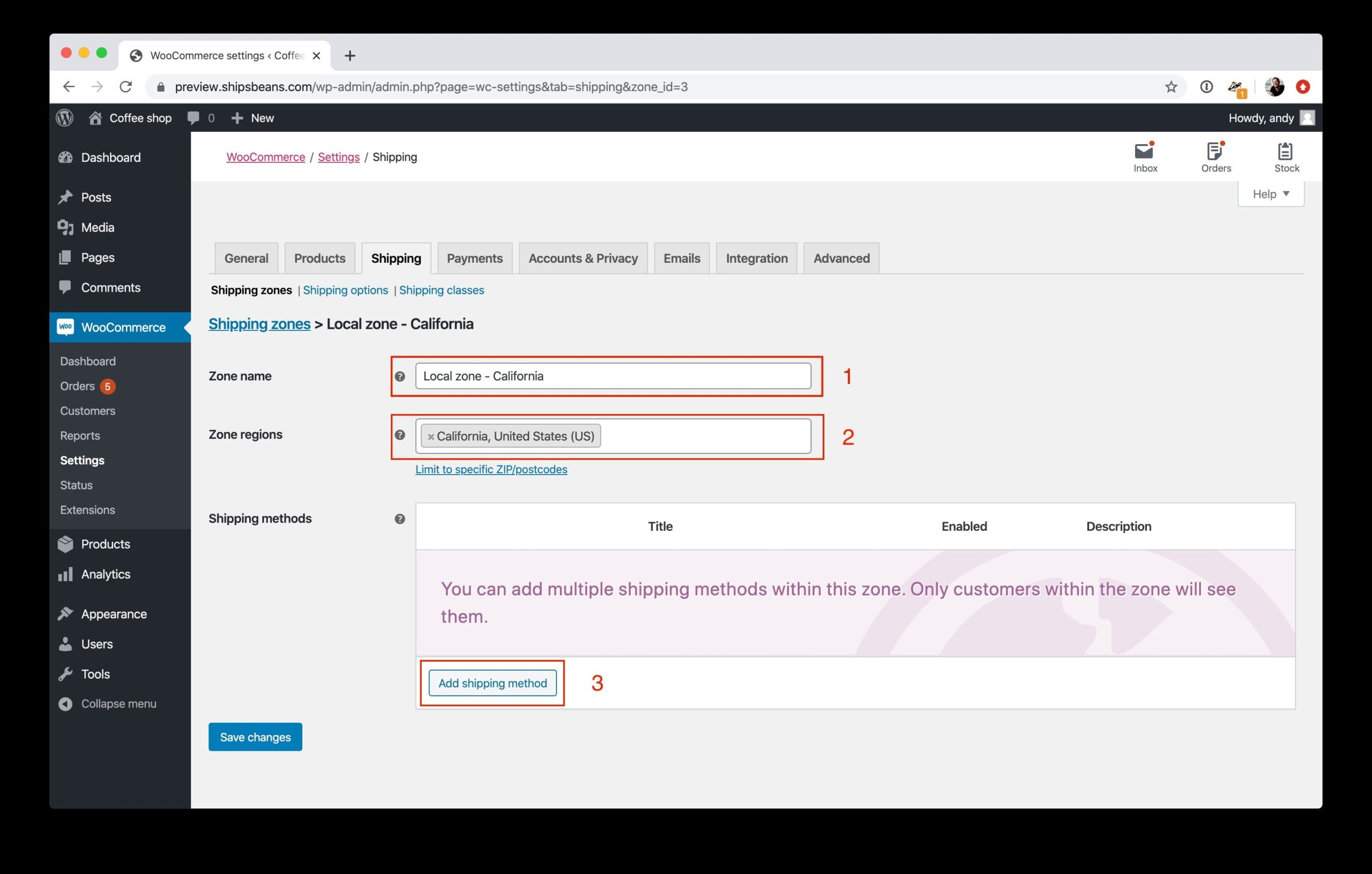 3. Click on the drop-down menu for the Add shipping method pop-up window, then select between:

Free shipping: If you don't plan to charge for a shipping, given certain requirements (e.g. minimum amount) are met.
Flat rate: If you plan to charge a static fee for a specific region
Local pickup: If you want customers to allow pick the coffee up at a location
Setting requirements for "Free shipping"
If you want to use Free shipping for orders from a specific shipping zone, you can set specific requirements.
1. Click on a Shipping zone.
2. Hover over the name and click the Edit button.




3. If you have not yet added the "Free shipping" payment method:
Click the Add shipping method button.
From the drop-down menu, click the Free shipping option.
Click the Add shipping method button to confirm.
4. Hover over the new Free shipping method and click the Edit button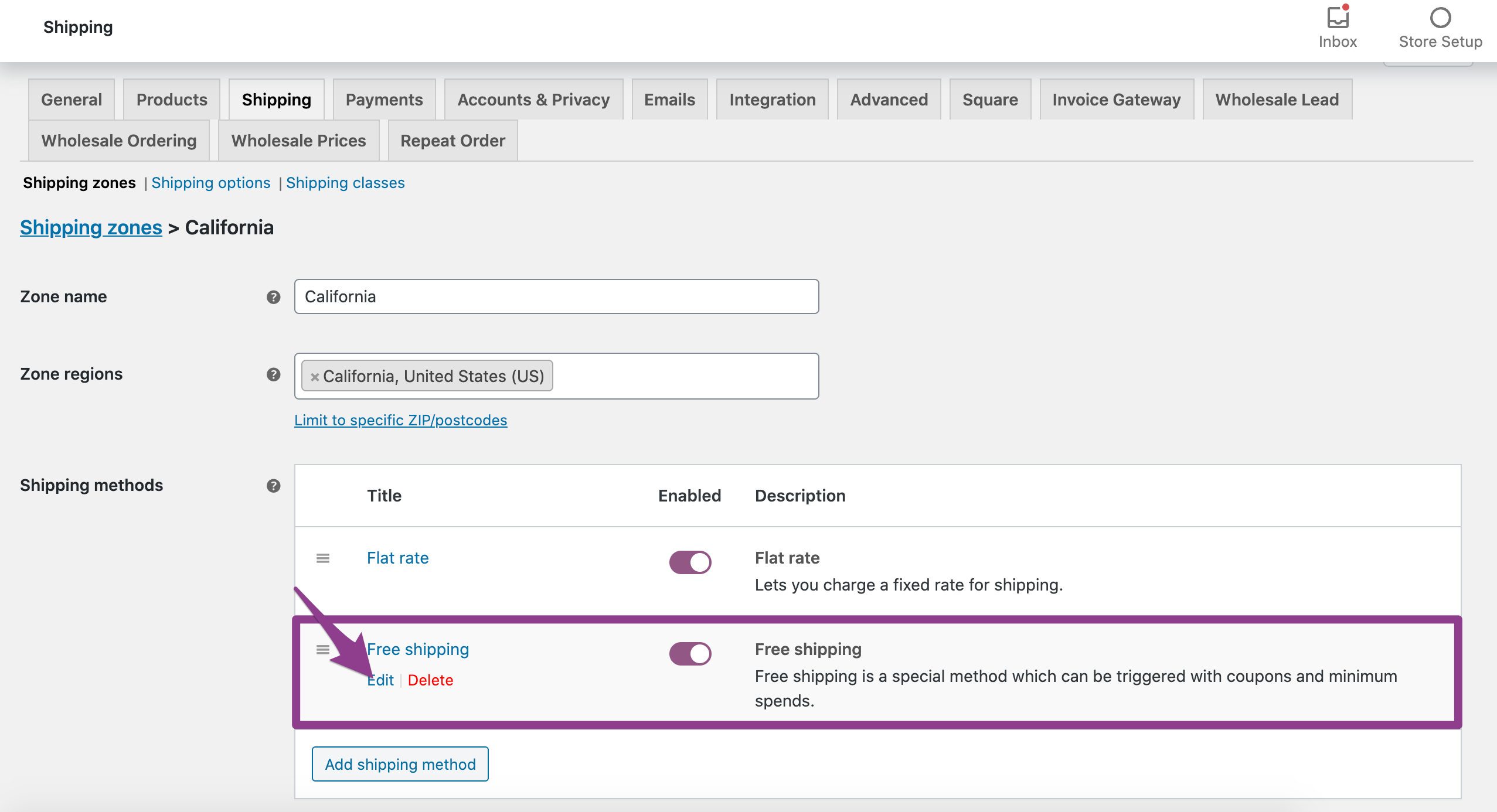 5. Select N/A if you want to grant free shipping for all orders from this region



6. Select any of the other options if you want to grant free shipping for this region, or if any customers have a free coupon and/or order a minimum amount:
Select any option including A minimum order amount…, then establish a Minimum order amount.
Note: The shopping cart value for the order must meet or exceed the Minimum order amount set to apply for free shipping. The minimum amount applies to the shopping cart value in the currency that you have set.


7. Save changes.           
Hint: You can apply a combination for a single shipping zone e.g. free shipping over a certain minimum amount and then a flat fee for all orders below the minimum order amount.
Shipping method display in the shopping cart
Here are some examples how the shipping zones and policies that you have set up will display to the customer when checking out their order:
Free shipping for California: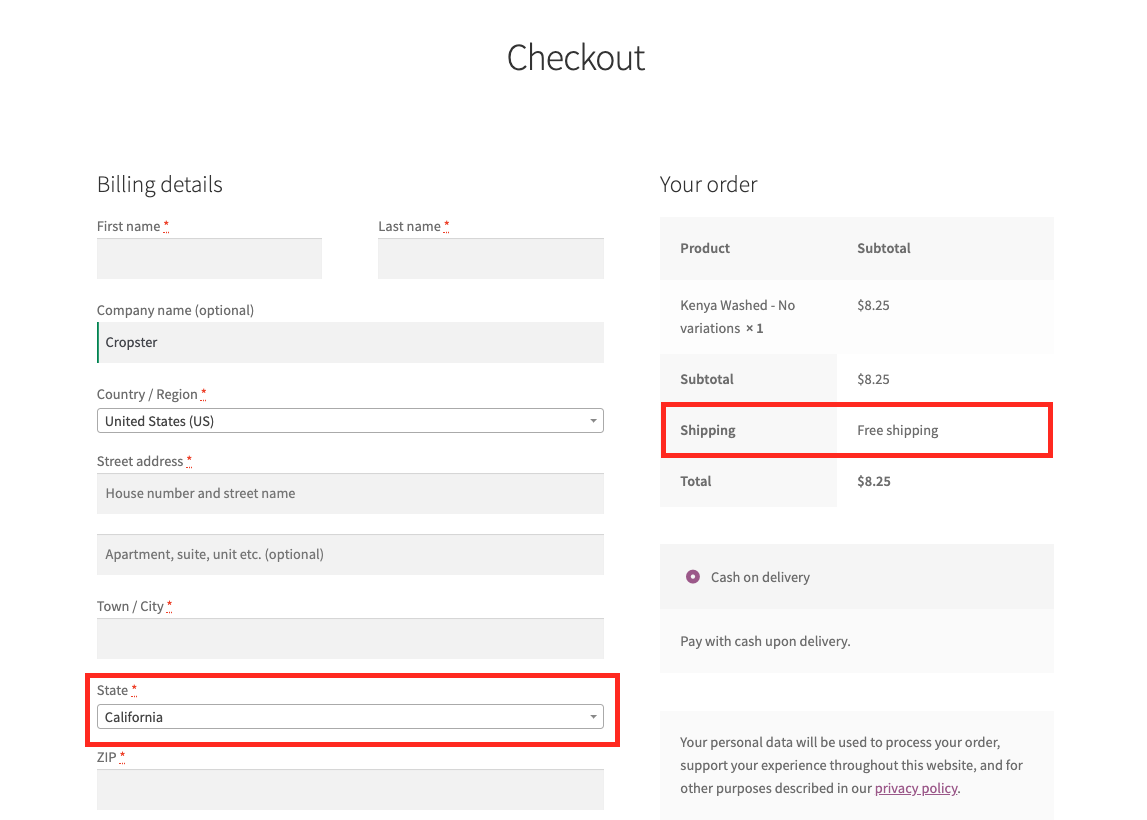 Flat rate shipping for Arizona: