In this manual you will learn how a customer can easily reorder the products from a previously placed order via "My account".
1. Log in via the wholesale storefront portal.
2. Go to My account > Orders (1).
Note: from the Orders section, you can review your order history (2).
3. (optional) Click the View button (3) to review the contents of the order in question.
Note: You may review, and delete products from your order later via the Cart.
4. To add the products from your previous order(s) onto your Cart, click the Order again button (4) corresponding to the order(s) in question.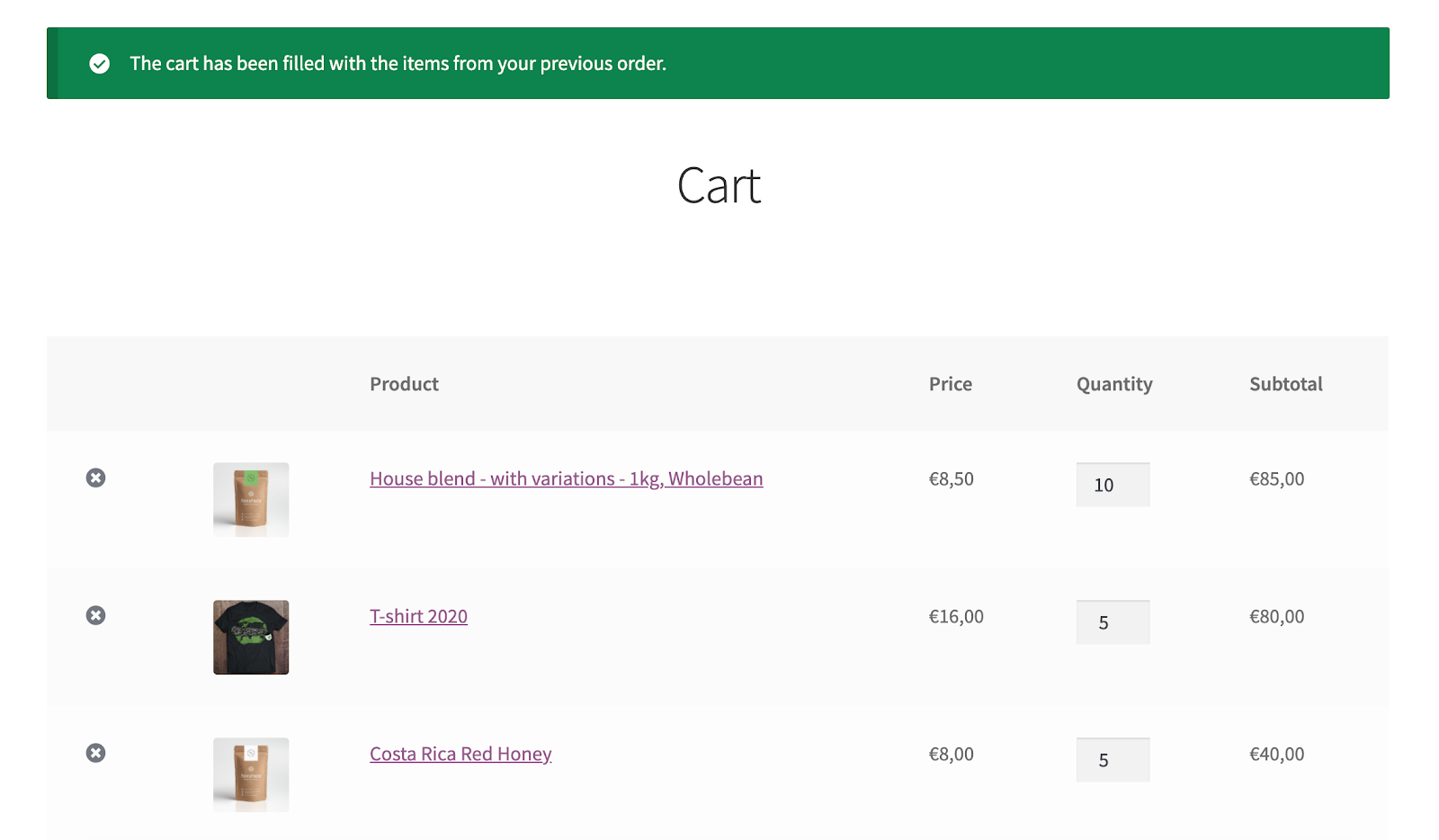 Note: Click the "X" next to any product, to delete it from your Cart.

Hint: If you need to order less of a product, via the Quantity field, you may edit the number of items to be added for the corresponding product, prior to Checkout.
5. Once you are satisfied with the items in your Cart, scroll down to review your Total, and click the Proceed to checkout button once you are ready.
Note: To learn more about "My account" page please visit the following article: Accessing "My account" page